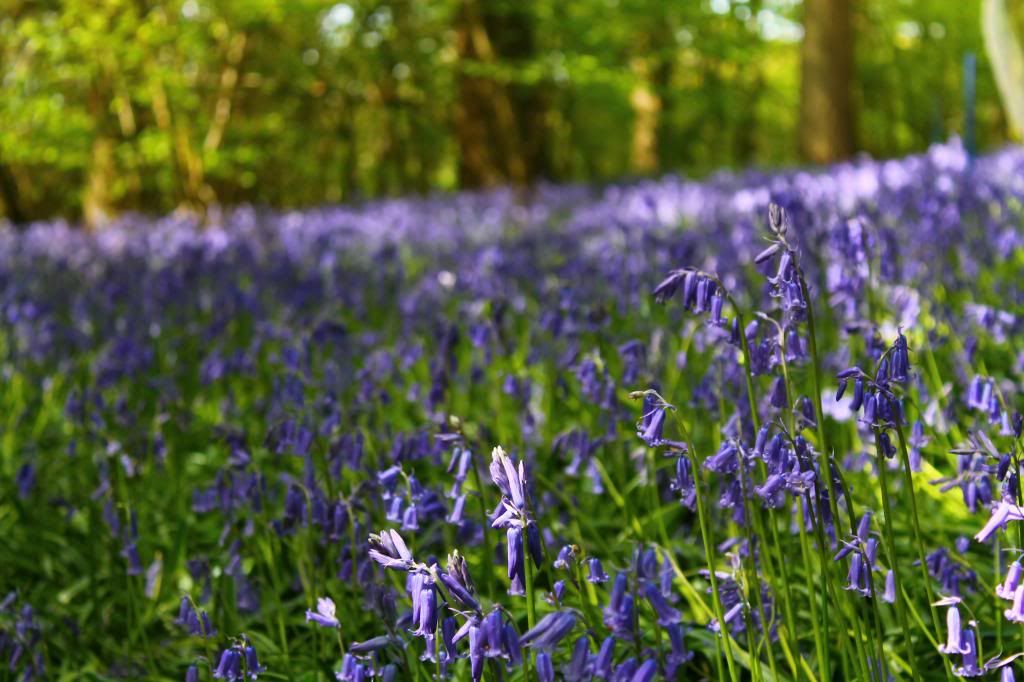 If you go down to the woods today... its impossible not to be bluebell-er-rised.
When the weather is nice its hard not to head out of town for the countryside, leaving London and the rat race behind. Bird song, sun and woods carpeted in bluebells.
On a spring weekend, Poppy and I set off on a healthy walk to some woods just by my parents home where growing up my brother and I used to play swallows and amazons, hide and seek and tag.
At this time of year it is awash with bluebells. Rich in colour, these small flowers sleep through the winter and at the first sign of spring burrow up to cover the English woodland floors. With Poppy trotting by my heal, the sun glinting through the leaves, a wood pecker tapping away and the odd bumble bee busily buzzing past we hung out in the purple woodland wandering past ponds, stepping over logs and finally kicking back in the shade before heading home for a good 'ol cup of tea. Nothing says British spring time quite like a sea of bluebells.