If you've read Monday's
post
you'll know that I've been on adventures in Scotland. From lochs to rough terrain, Scotland's drama and beauty left us feeling more than a little windswept.
After clambering across hills, meeting fury friends and sun bathing by small lochs we settled into a tiny inn,
The Byre Inn
. A small outbuilding by a farm nestled in the Trossachs, this pub is closed four months a year. The savage winter means its hard to access and given that few people in their right minds would choose to day trip out, the tiny bolt hole rests through the winter and opens its doors come the spring.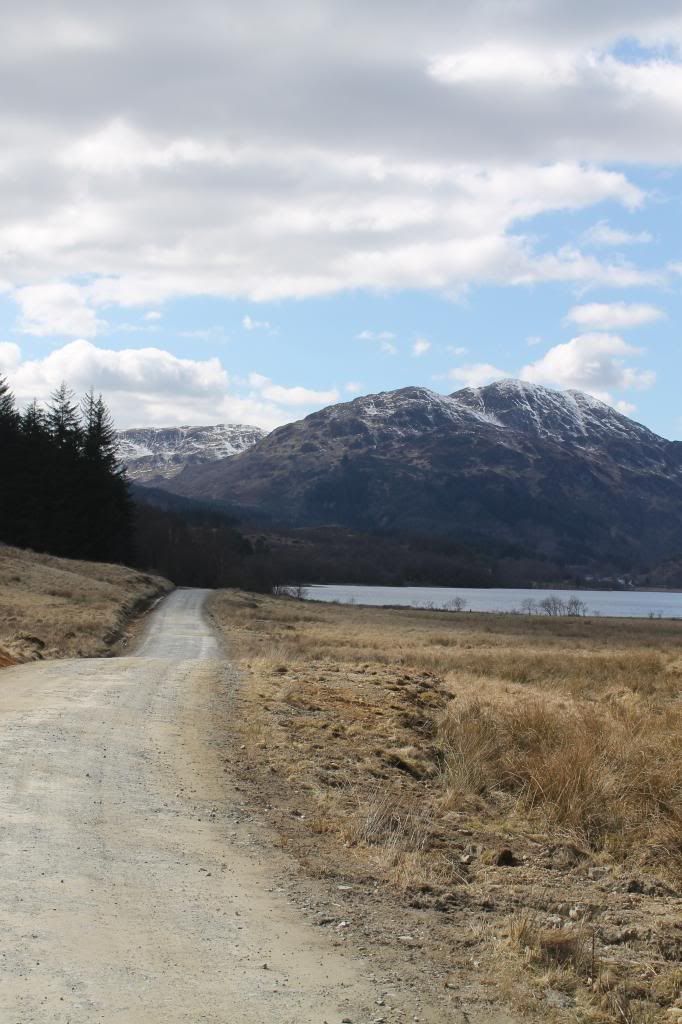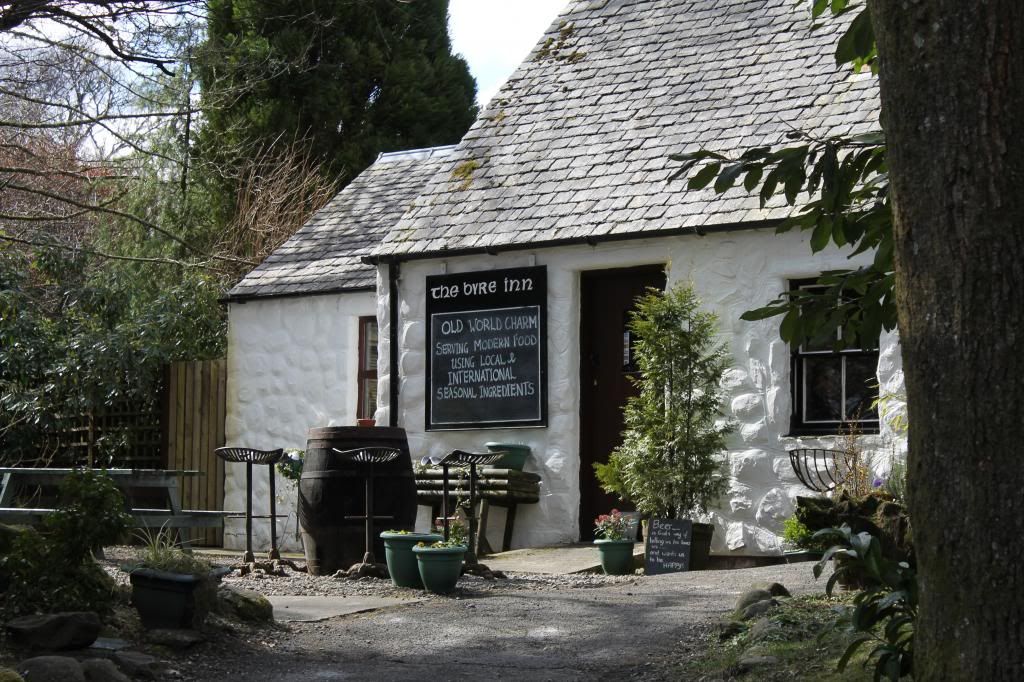 With a warm log fire, game cards and pints of Scottish ale - it's hard not to fall in love with this traditional old pub. Famous among those in the know for its local cooking with a menu that dishes up haggis, hare and venison.
You wouldn't be surprised to see a local huntsman stroll through the door thumping down a string of rabbits on the bar!