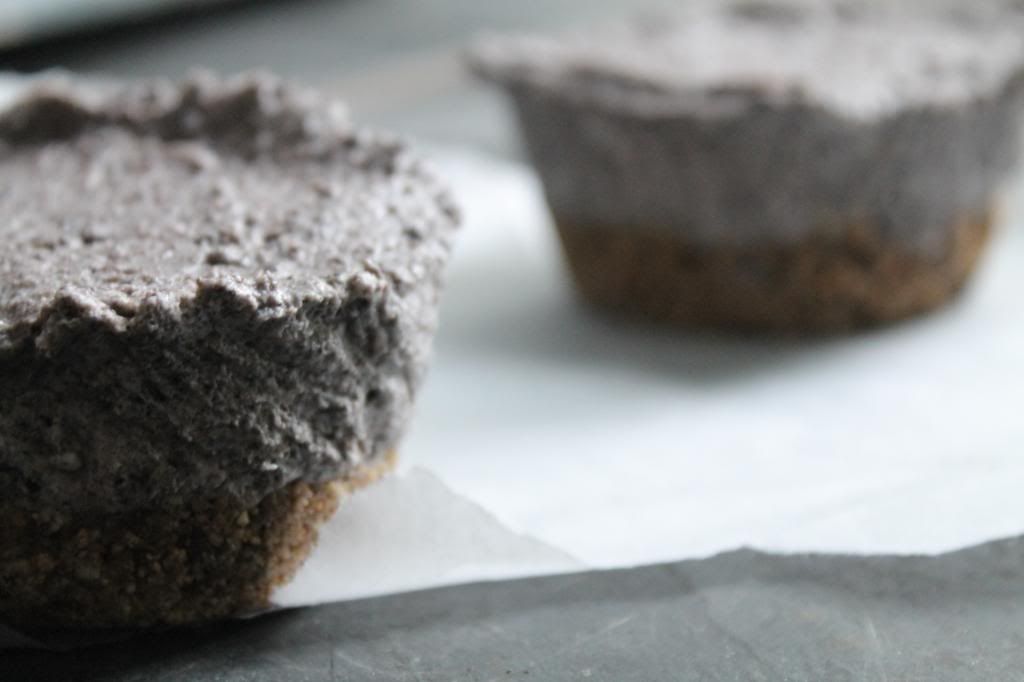 No bake, easy and simple to do. The Oreo Cheesecake. Aside from being packed full of Oreos, these mouthwatering desserts take no time to make either. Simply mix up the ingredients in the steps below and pop in the fridge to chill. They work wonderfully at a dinner table or as a guilty indulgent afternoon snack (when no one's looking!)
Last Sunday these were served up to friends on a fresh spring afternoon. Devoured very quickly, they were a great way to round off a hearty meal before slinking onto the sofa for coffees, chocolates and a post lunch nap.
Tip: I always think that these are the perfect dessert for a dinner date. They can be made in advance and left in the fridge, so that's one thing less to fret about.
Use a flan dish or a standard muffin tin with six holes (line the muffin tin with clingfilm so you can easily remove the cheesecakes)
1 standard packet of cream cheese
300ml of double cream
150g sugar
half a lemon
1 large packet of oreos
150g of chocolate digestives or chocolate bourbons
To make your base, crush the chocolate digestives or bourbons. Melt down the butter and mix into the biscuits. Squash the mixture into your dish.
To make the filling, beat the double cream until thick. Add the lemon, fold in the cream cheese. Finally crush the Oreos and add into the mixture. Place onto your base and put in the fridge to chill for at least an hour. Serve with grated chocolate.