On a cold winter's day Borough market is full of stalls from far and wide selling their very best local produce.
In the run up to Christmas, going to Borough market can be huge fun for buying christmas presents for foodie friends, being inspired for dinner parties or simply idling a morning away. It is one of my favorite things to do at this time of year.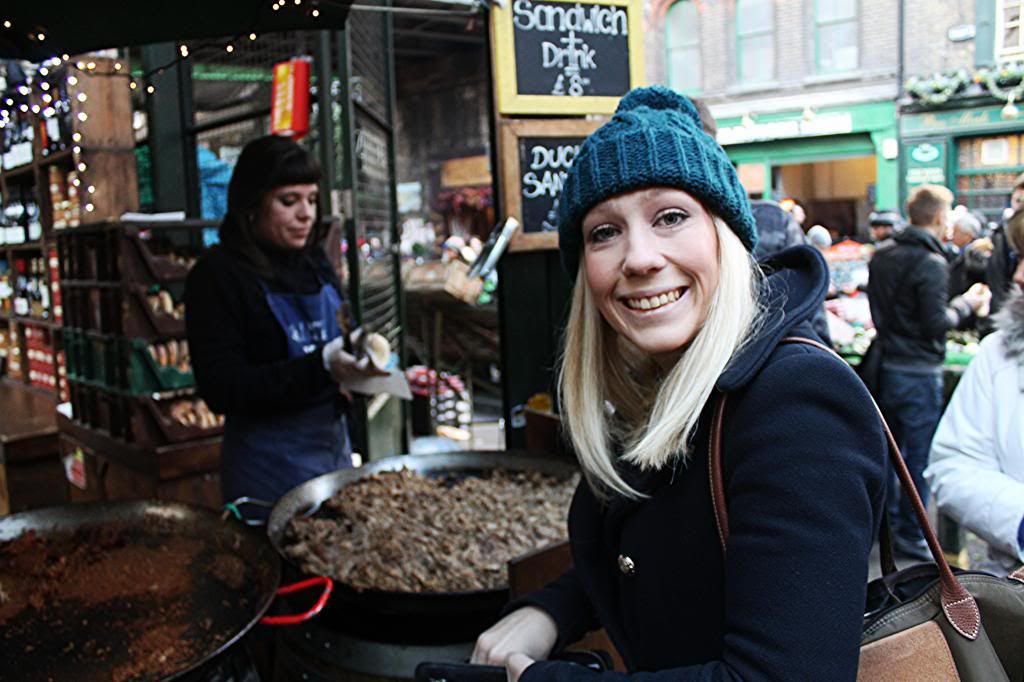 It is electric. Stall tenders called "10 for a £1", "fresh vegetables going", "roll up roll up warm baked loaves going for a five-a". Smells waft through the air. Tasters are of course handed out. And bags are filled with the finest ingredients. Impossible to resist, the mulled wine flows, the mounds of cheese is piled high and freshly baked bread steam on market stalls.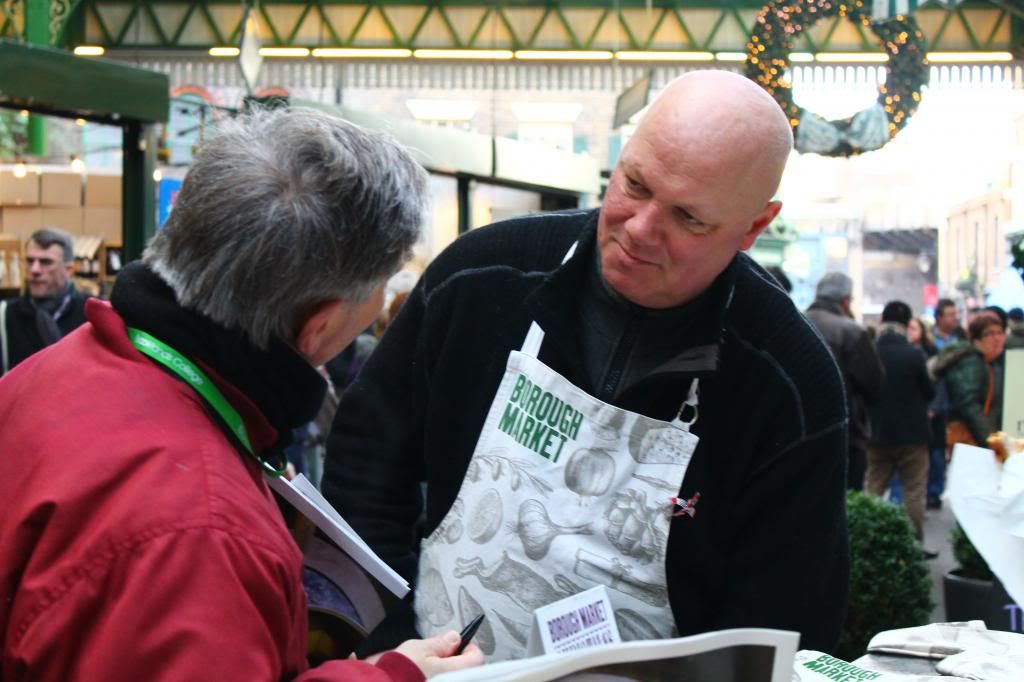 Tucking into a roast duck sandwich and sipping on our mulled wine, it was clear why this winter expedition is a firm family favorite place....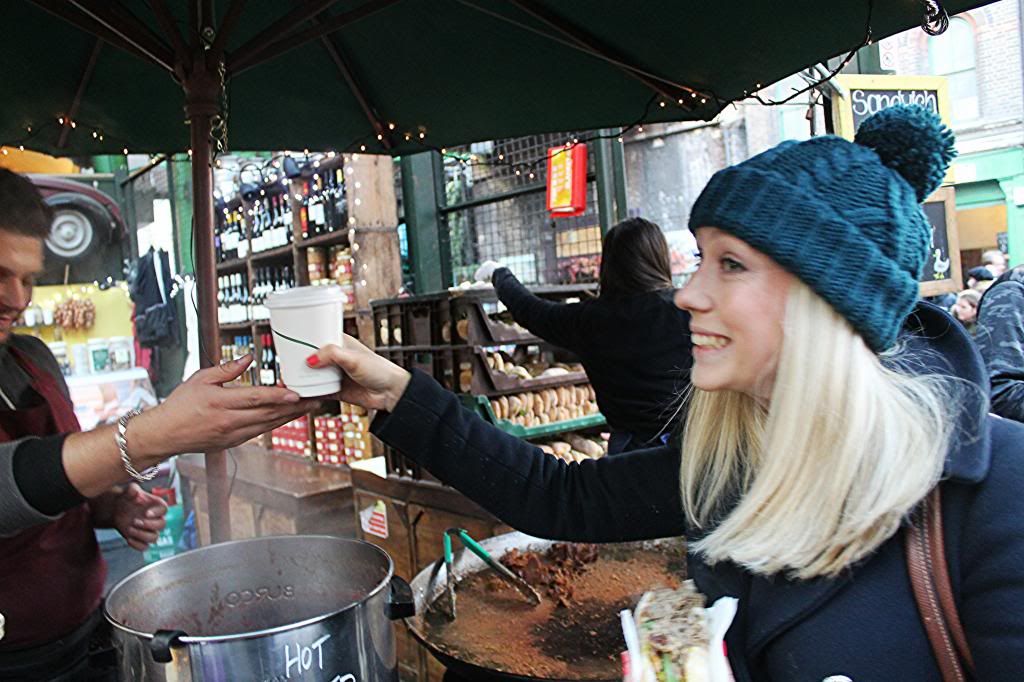 .... after all our name hangs here!