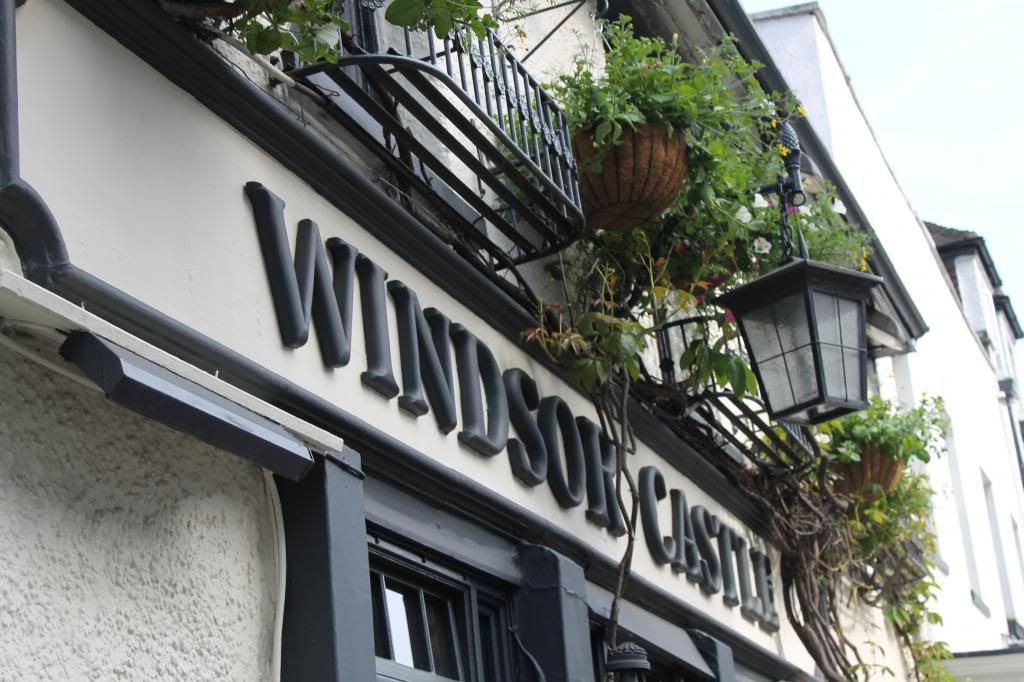 Coming home pale and tired after a couple of days in Brighton, Sam took one look and decided that an afternoon in a sunny beer garden was in order!
The Windsor Castle is a fav pub in London and has been a favorite for many a generation. I know that my mum and her friends used to regularly go there back in the day...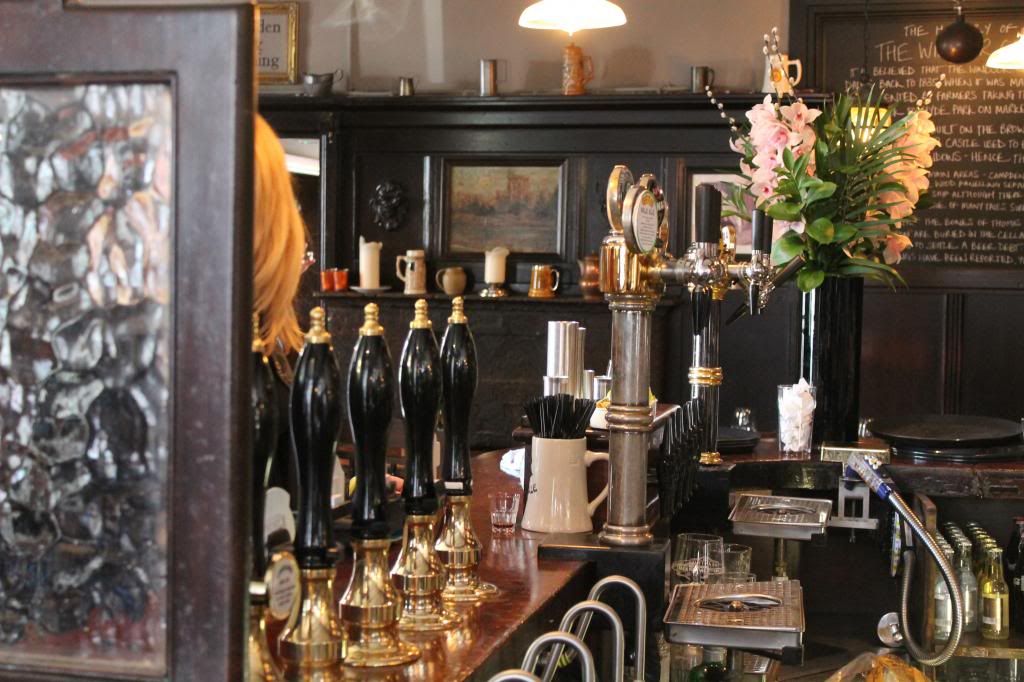 A traditional old boozer tucked just off quintessential Kensington Church Street, this old joint offers fine ales and delicious pub grub. Dark oak paneled interiors and a Victorian walled garden, the Windsor Castle is a popular place on a sunny day - an easy buzz with the garden full of couples on dates, one to one catch up with friends or big social groups. You'll find plenty of fresh herbs, fresh bread, good beer and big healthy salads!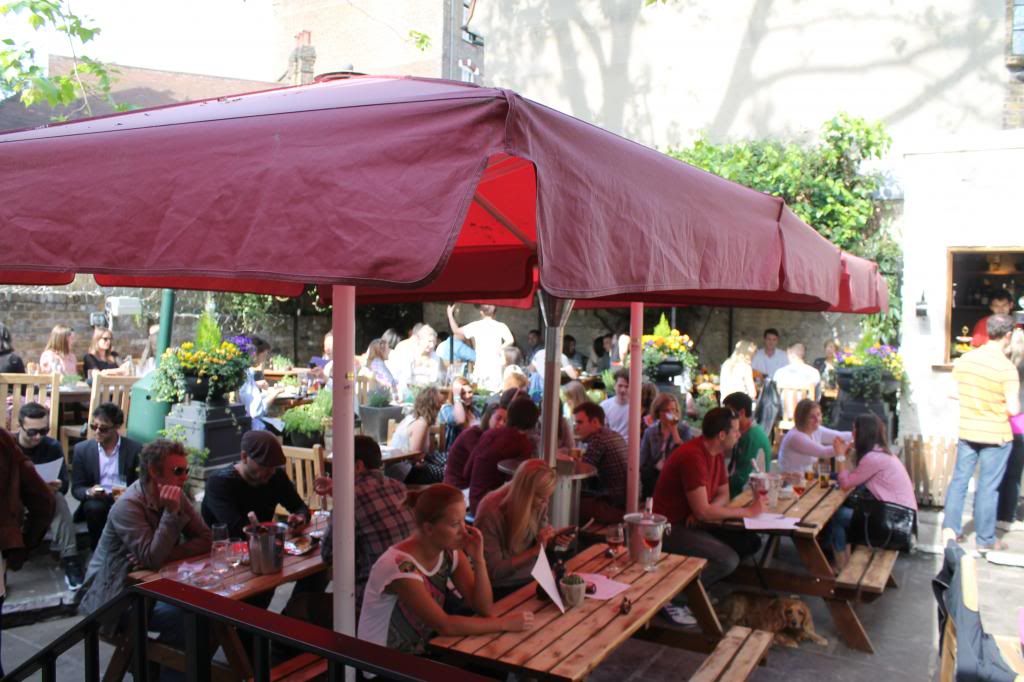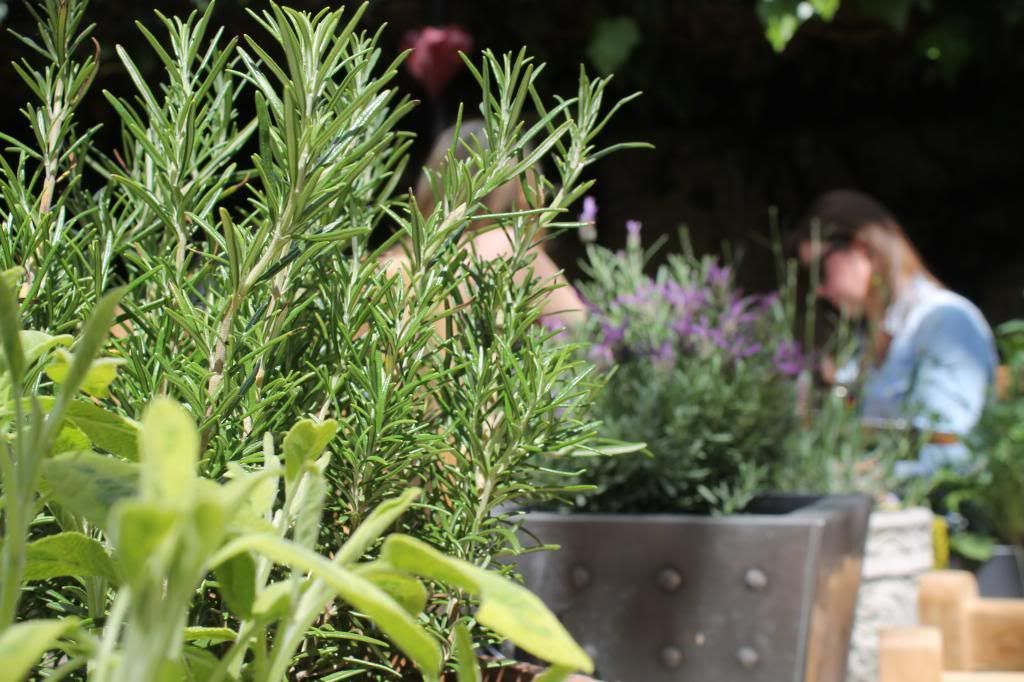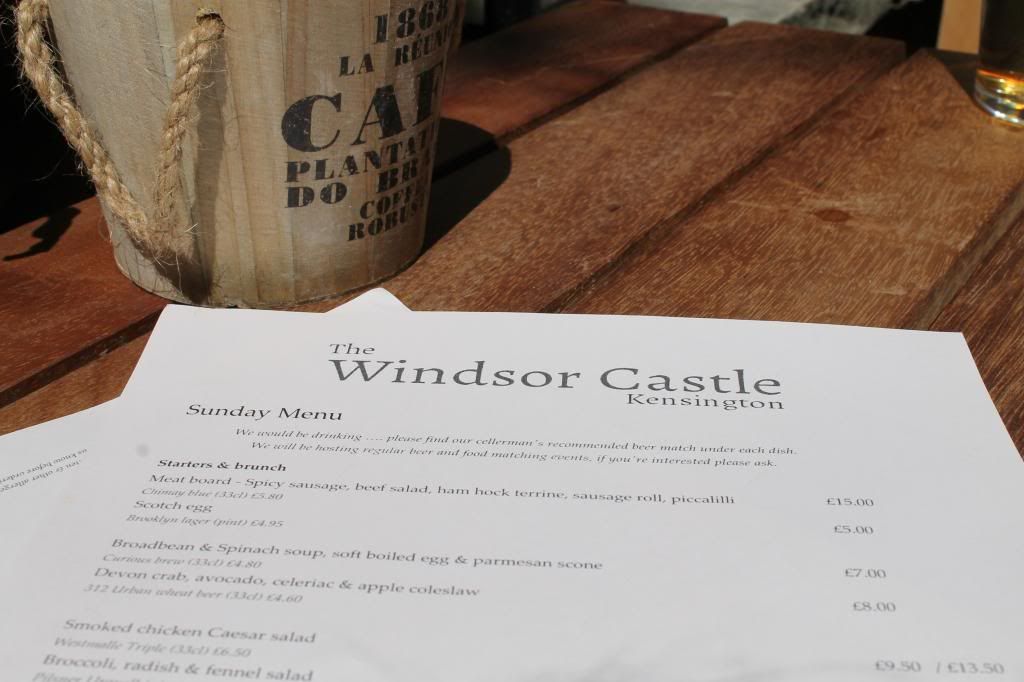 and of course the occasional fury friend...
... like this guy here...
I can honestly say that if you ever need a sunny afternoon in a central london beer Garden just off buzzing Notting Hill, this watering hole is an unpretentious traditional lovely english pub, there's no other way of putting it.